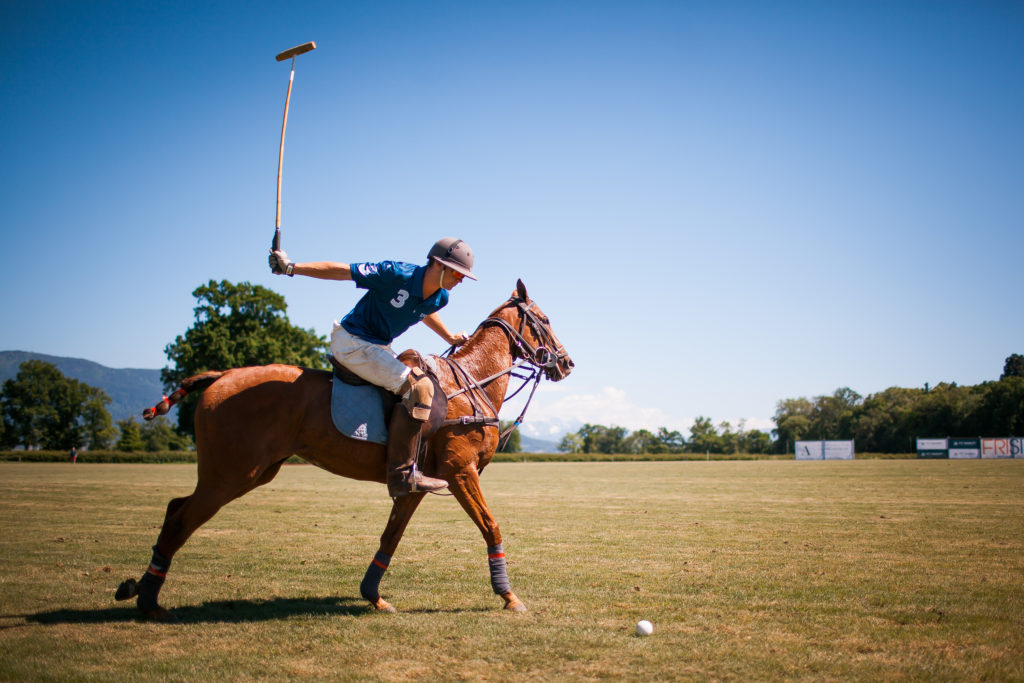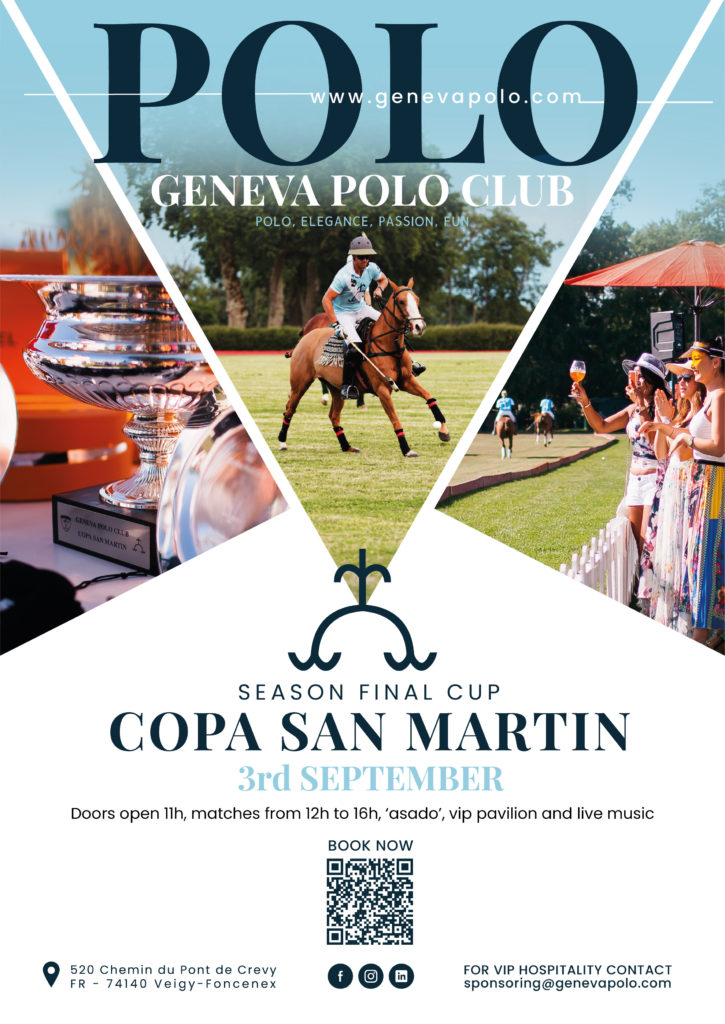 For more information contact our sponsorship manager
sponsoring@genevapolo.com
The club trains polo player of all levels and a variety of formulas are possible depending on objectives and budgets.
BOOK A LESSON/BECOME A MEMBER
FOR MORE INFORMATION CONTACT OUR POLO MANAGER
polo@genevapolo.com
Our tournaments will be held during our big annual events. We will have the Season Open Cup (in June) and the Copa San Martin (in September).
Each event attract over 600 guests, it's a nice opportunities for players to enjoy their competitive matches but also for companies to increase their visibility on social medias or directly with our guests during the event.
The Copa San Martin is just around the corner. Get you ticket!